Heute hat Spotify personalisierte Jahrescharts veröffentlicht. Es ist immer wieder interessant zu sehen wie der Streamingdient mein Hörverhalten einschätzt. Meine meistgestreamtesten Titel waren demnach:

01.) Mehnersmoos, K.I.Z. – Rossmann
02.) Dimension feat. TS Graye – Remedy
03.) J Balvin, Dua Lipa, Bad Bunny, Tainy – Un Dia (One Day)
04.) Prospa – Control The Party
05.) Finch Asozial – Scootermann
06.) Tame Impala – Lost In Yesterday
07.) Fleet Foxes – Can I Believe You
08.) Michael Calfan, Martin Solvei – No Lie
09.) Drake feat. Lil Durk – Laugh Now Cry Later
10.) 220 Kid With Gracey – Don't Need Live
Hier ist die komplette Liste
Das hier waren meine Top-Künstler:

Das hier meine Top-Genres
Ein bischen Influencer war ich auch:

Gemeint ist Kakkmaddafakka – Dream:

Jepp, den Titel habe ich oft gehört, er ist aber weder in meinen Top 20 noch wurde daraus ein Hit. Der Song mit den meisten Streams in Deutschland war: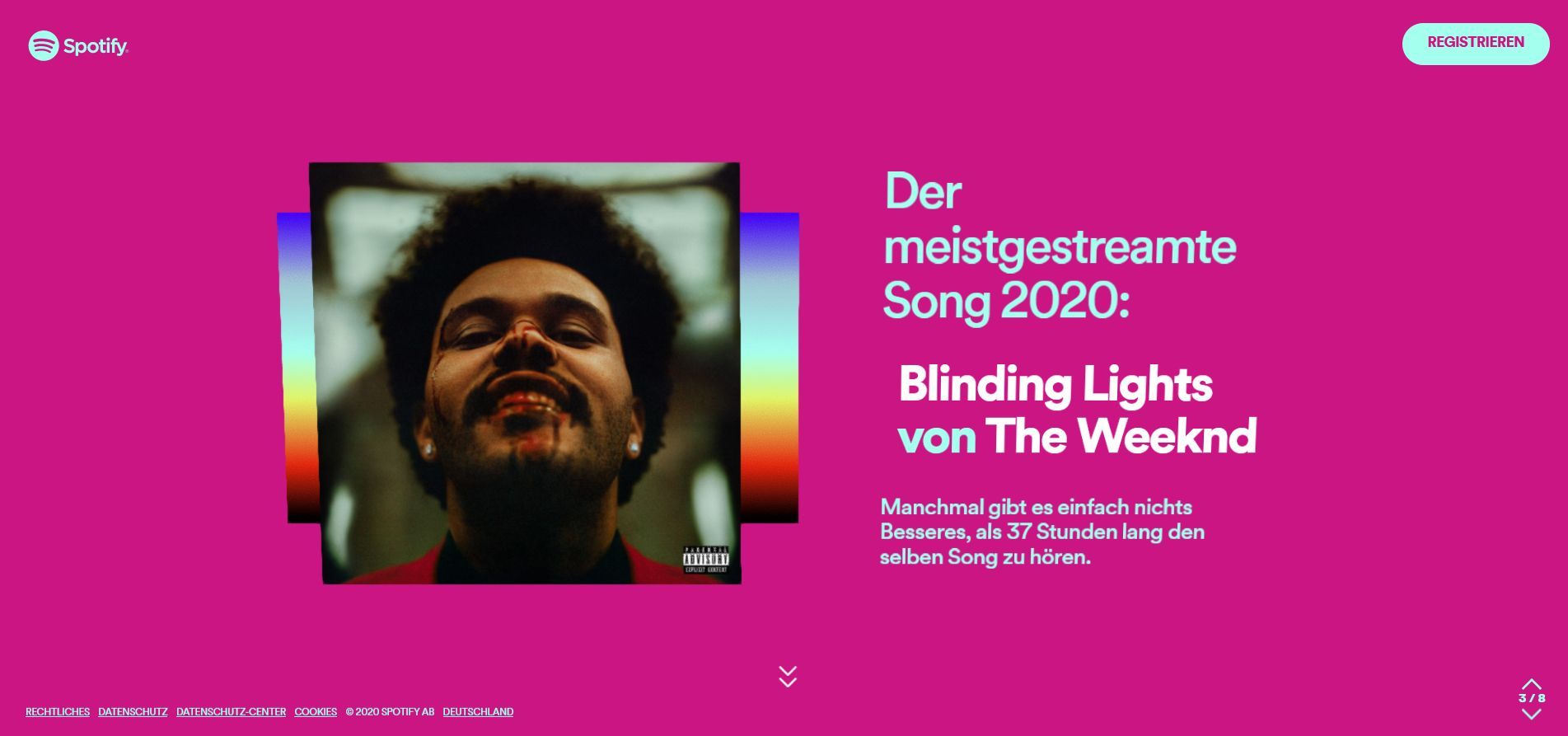 Ein Blick in die deutschen Top 10:
Wer es selbst mal testen möchte: https://2020.byspotify.com/de öffnen, ggf einloggen und los gehts. Oder einfach die Spotify-App öffnen: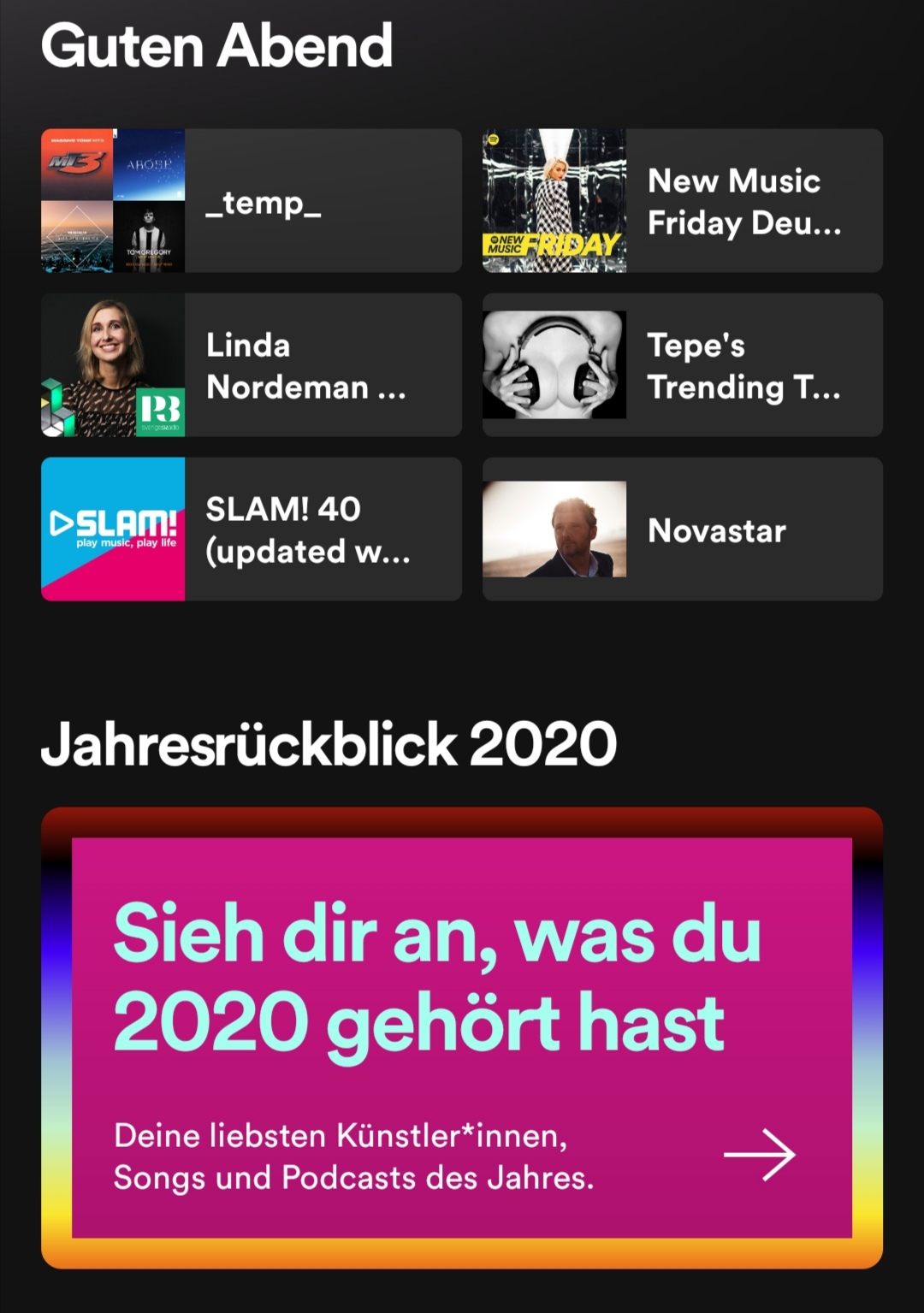 Nettes Spielzeug, die Auswertung funktioniert bei mir aber nicht. Ich höre Musik überwiegend offline. Spotify bestenfalls mal im Auto oder auswärts mit 2-3 Bierchen. Das erklärt auch diese merkwürdige Nummer 1.
Zum Ende des Jahres erstelle ich wie gewohnt ein Best Of. Das wird etwas anders aussehen. Versprochen.
P.S.: im letzten Jahr habe ich mich schon mal über diese Auswertung gewundert.